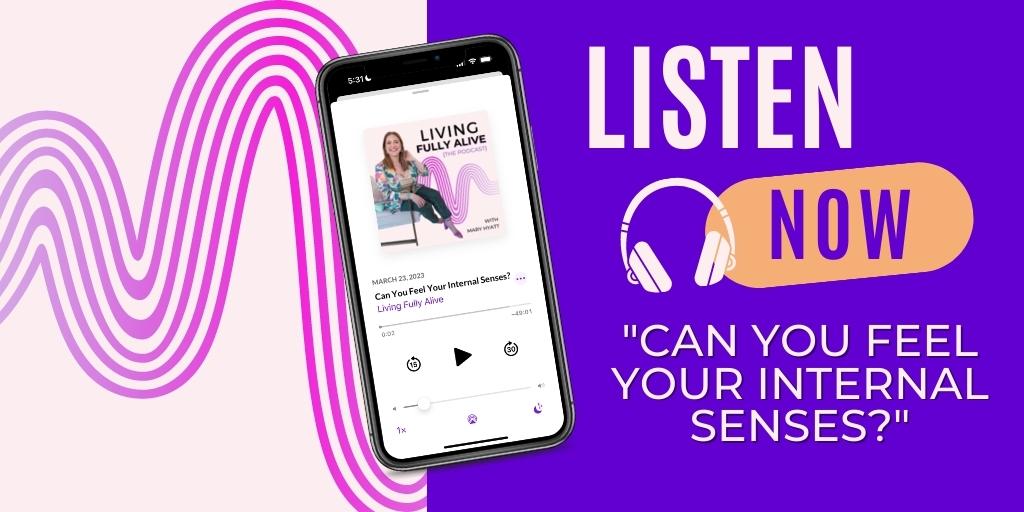 Most of us were not taught how to be in our bodies. To express what we were feeling from the inside out. Or see our sensations as a guide towards greater wisdom, insight and intuition. No, we were most likely encouraged to leave our bodies. See them as the enemy, and not to trust them. And so we remain disconnected from them, missing out on living fully embodied. We might find it hard to feel anything, let alone express what we are experiencing. 
But learning how to identify and verbalize this nebulous world of our internal senses has so many benefits. It helps us respond rather than react to triggers, fears, and stress. It helps us learn how to regulate our nervous systems when we start going into survival mode. It helps us experience the present moment even deeper. And even helps us make aligned decisions. 
Join Mary for this foundational episode as she walks you through discovering a whole vocabulary for expressing your internal felt senses. And make sure to listen to the end when she guides you through a somatic mindfulness practice to help you get in touch with the sensations you're feeling.
ON THIS EPISODE WE WILL DISCUSS…
– Integrating the body and the mind
– How to increase somatic awareness 
– Learning the language of sensations
– The difference between external and internal felt senses
– 5 categories of somatic vocabulary 
– How our reactions are reactions to the sensations in our body
– A guided somatic mindfulness practice with Mary
– And more! 
—
SHOW LINKS:
Text Me: https://maryhyatt.com/text
Follow Me On Instagram: https://www.instagram.com/maryghyatt/